What do I believe about dreams? What are some of the ways I work with them? You can find lots of my views sprinkled throughout my interviews with others on my "Dream Journal" podcast here, but it is a special treat when I get to hold forth on my own.
Here I present some of my recent articles and interviews in which I reveal my personal journey about my views on the power of dreams.
Only the Dreamer Knows: Turning Points Podcast with Sean and Corrine
Many seekers can recall that point in time when they started to question the so called reality they were taught, that turning point of conditioned beliefs. What was the thought or feeling when your childhood programming no longer worked for you? Join Sean and Corrine as they discuss this thought provoking topic with world renowned teachers, authors and others who decided to find their own truth.
Katherine shares her wisdom and insights from many years of helping others work with their dreams.
Video or audio 121 min.   
Dreaming as Emotional Immune System
Kelly Sullivan Walden is joined by the amazing Katherine Bell who will share with us the ways we can alchemize our unpleasant emotions into fuel to support us in living more healthfully... and how our dreams help us do this as we sleep!
Audio, 53 min. Katherine is introduced at 7:10 min.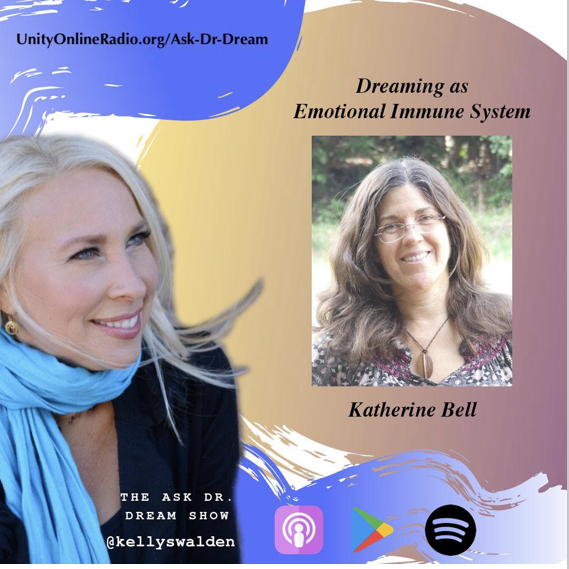 The Treasure Hunt:
Opening Up to Love and Longing in Your Nightly Dreams
A UCSC Alumni Banana Slug Share
Are you curious about your dreams? Join us and learn about how to enhance your waking life by deepening the ancient evolutionary, totally natural and 100% universal process of dreaming. No interpretations here, and no psychobabble. This is a chance to enrich your daily experience by bringing into consciousness the many personal and meaningful symbols and feelings that inhabit your dreams every night. While sharing tips for working with your own dreams, Katherine will share some of her oneirological experiences that just might inspire you to have more curiosity about and appreciation for the complex mythology unfolding for you every night behind your own closed eyelids.
Video, 51 minutes.
Finding the Love of Your Dreams
Your task is not to seek for love, but merely to seek and find all the barriers within yourself that you have built against it. – Rumi.
In this presentation given to the Center for World Networking, Katherine describes her trifecta of dream exploration which is Tenderness, Curiosity and Longing. Against a backdrop of examples from her personal journey with dreams, she shows how these three lenses of looking at our dreams can help us to recognize and forgive our unconscious expectations, making it easier for our hearts to open. She gives examples of how dreams tenderly reveal these patterns, releasing us to an ever-deepening relationship with ourselves, with others and with the Divine.
Audio, 55 minutes. Katherine's presentation starts at 3:30. Recorded August 17, 2020.
I follow behind the whirling naked man. Dancing freely as he dances, I am swept into his orbit. I remove my coat, my shoes... my pants! Swaying, comfortable, somehow deeply at ease. He dances by me smiling but not looking right at me. People are around me: some dance too, some watch. All sway or dance or leave. All are loved, all are free to choose. This is a dream that I had over a month ago but whose potency rings deeply inside me today. The miracle of this dream is that it started off in...
read more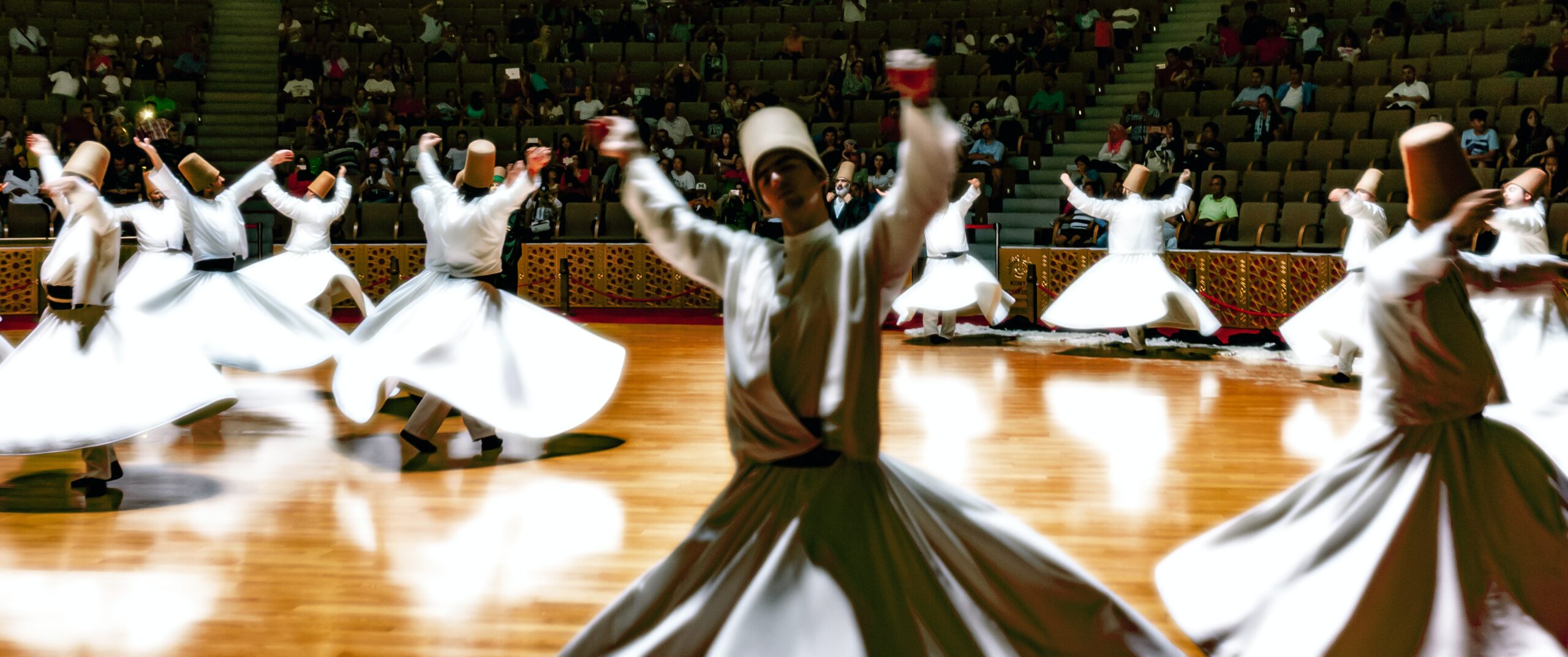 Fire Dreams Helping from behind the Scenes
Do you believe that your dreams serve a purpose, even when you don't remember them? Do dreams help you somehow, even if you don't "work" with them?
This is a podcast interview that Katherine Bell did with Leilani Navar of The Dreamer's Den in mid September 2020. It was shortly after the devastating wildfires that tore through her home community of Bonny Doon during which she had been evacuated for two and a half weeks. Katherine talks about how her dreams were a valuable part of her sanity system and gives examples of how they helped her return from her dissociated "super hero" state to a more embodied, feeling place. She also speaks about the traumas that got her into dreamwork in the first place and about her theories of dreaming as an integral part of our natural emotional immune system.
53 minutes. The interview starts at 3:45. Recorded September 8, 2020.
Dreaming as Emotional Immune System
In October 2019, Katherine gave this 20 minute talk at the Science and Non-Duality conference in San Jose. The audio quality is reasonable, though not podcast worthy. Click on the image to follow along with the images of the slideshow.
Tuning in to My Dreams
originally published in The Natural Dream, Jan 3, 2017
About five years ago I had a dream where I was in my car driving away from a man sitting on a curb playing guitar. Simple dream. The feeling was familiar: I was busy and had places to go. This looked like a homeless man, what would he have to say to me?
It took me years (and many further dreams) to recognize that here was my guide inviting me to make music and there was I, driving away.
What I could feel in the dream was the sadness of leaving, my tight grip on the steering wheel, and the longing way that he looked at me as I sped away….